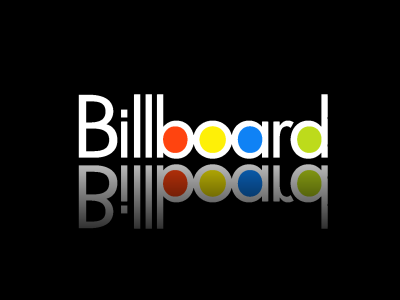 2012 saw a wide variety of classic albums released. The votes are in for this years favorite albums. Check out the 10 best albums of 2012 according to Billboard.
10. 'An Awesome Wave' Alt-J
With debut album "An Awesome Wave," English alt-rock newcomers Alt-J proved that their folk-tinged arrangements aren't half as gimmicky as their band name (which is a reference to the Mac-OSX command for the "delta" sign). The group's stuttering soundscapes can recall Radiohead at their most cohesive moments, but "An Awesome Wave" — which took home this year's Barclacard Mercury Prize — is the sound of a unique new voice in rock music exploring its creative sandbox.
9. 'Sun' Cat Power
Six years after her last proper album, Chan Marshall reminded indie rock fans of her songwriting process when her self-produced "Sun" was finally released in September. A stylistically bolder effort that became Cat Power's highest-charting album to date, "Sun" fused guitars, synths, powerful percussion and gorgeously vulnerable vocals together, forming a set of songs that was worth the wait.
8. 'Attack on Memory' Cloud Nothings
2012 was a great year for delectable hooks to be packaged in gleeful punk blasts — see Japandroids' "Celebration Rock" or Metz' self-titled LP, for instance — but none of the other upstarts could hold a candle to Cloud Nothings' measured intensity on "Attack on Memory." From the drawn-out vitriol of the nearly nine-minute "Wasted Days" to the exhausted pop-punk closer "Cut You," the album contrasts the darker edges of Dylan Baldi's songwriting with catchy choruses the whole head-banging family can enjoy.
7. 'Wrecking Ball' Bruce Springsteen
Make no mistake: Bruce Springsteen is not slowing down whatsoever. The Boss has always been at his best when his full-lengths have cutting mission statements, and "Wrecking Ball" smashes the relative complacency of 2009's "Working on a Dream" by taking aim at Wall Street, the government and an economy that cannot be deemed satisfying. At 63, Springsteen has released an album that harnesses the quiet fury building inside the rock legend, and because of that, more than lives up to its title.
6. 'Bloom' Beach House
Victoria Legrand and Alex Scally officially enjoyed "breakout" status when Beach House's majestic third album, "Teen Dream," was released in 2010. And while the duo's previous effort contained more immediately arresting songs like "Norway" and "10 Mile Stereo," "Bloom" works more slowly to reveal itself but proved just as engrossing upon repeated listens. Legrand has become a master of emoting her dreamy abstractions, calmly guiding tracks like "New Year" as they twist and bend around her.
5. 'Red' Taylor Swift
Taylor Swift was an incredible teenage songwriter; now, she is an incredible adult songwriter. Her fourth album "Red" will likely be remembered for its sonic risks, with the Avrilized pop of "We Are Never Ever Getting Back Together" and the dubstep wobbles of "I Knew You Were Trouble" pushing the country star out of her comfort zone. Yet a more subtle, and arguably more important, shift occurred the moment Swift decided to ease off the fairy-tale fodder and sing about how nice it is for a guy to pull her chair out and help her in. One of contemporary music's biggest stars could not have glided into her lower 20s more gracefully, and for that, she should be saluted.
4. 'Devotion' Jessie Ware
U.K. singer-songwriter Jessie Ware's "Devotion" is even more staggering of an achievement when you consider the fact that it is her debut album; few, if any, albums released in 2012 exuded the kind of quality control and confidence found in this long-player. 28-year-old Ware often has her vocal style compared to Sade, but the diversity of her sound is entirely her own: who else could flaunt the elegant power of "Wildest Moments," jazzy cooing of "Swan Song" and heartbreaking romance of "Taking in Water" with nary a misstep? Wherever Ware's career leads, she at least touched down long enough to release a front-to-back stunner.
3. 'Kaleidoscope Dream' Miguel
Reinvention is difficult in mainstream music, and if you don't believe us, ask MC Hammer how his post-"U Can't Touch This" gangster rap career worked out. But sometimes all you need an album full of forward-thinking music — other times, all you need is an undeniable single. Fortunately, 26-year-old Miguel, whose 2010 debut album "All I Want Is You" started outside the top 100 spots on the Billboard 200, had both: sophomore disc "Kaleidoscope Dream" is a sumptuous slice of rhythmic pop that actually takes risks, and lead single "Adorn" rightly became a smash. Miguel's stock has soared in the past three months, and we can't wait to see what direction he takes next.
2. 'good kid, m.A.A.d city' Kendrick Lamar
In 2012, these artists did not put out solo albums: Drake, Lil Wayne, Jay-Z, Kanye West, Young Jeezy, Eminem. Thank goodness we had Kendrick Lamar to eliminate that mega-star vacuum and deliver the most breathtaking hip-hop debut since "The College Dropout." Dismissing luxurious rap tropes in favor of gritty storytelling, Lamar's unhinged flow and brilliant turns of phrases worked on the purposefully ignorant "Backseat Freestyle" and the death meditation "Sing About Me, I'm Dying of Thirst." Executive producer Dr. Dre shows up on the closing track "Compton" to pass the blunt, then pass the torch, but even the West Coast legend can't overshadow an MC who will stop at nothing to make his unique voice ring out.
1. 'Channel Orange' Frank Ocean
Frank Ocean's thrilling "Nostalgia, Ultra" clocked in at No. 4 on our 2011 critics' albums list, and the R&B prodigy's Def Jam debut, "Channel Orange," promptly expanded upon that unofficial release in every way imaginable. As the Odd Future member waxes poetic on everything from drugs to God to unrequited love, it's hard not to be distracted by the most soothing male voice in years — not to mention an album's worth of slick beats and hummable hooks. Like Billboard.com's favorite album of 2011, Adele's "21," "Channel Orange" will go down as the moment where its artist's genius was fully realized by an overwhelming number of fans, hungry for new spins on familiar ideas. 2012 was a fantastic year for full-lengths, but Ocean's color was the most vibrant.