Article By: Ashia Skye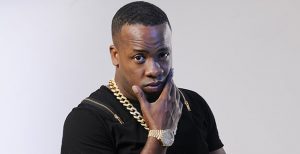 After the Patriots won the Super Bowl this past Sunday, Yo Gotti took to Instagram to share that he purchased championship rings for all of his CMG artists.
"No We Real Champions Fr. #CMG #PutADateOnIt On Hot 100 @billboard Chart Already. WE MAKING WORLD CHAMPION RING FOR EVERY ARTIST WE WORK WITH THAT WINS . 2019 I PLAN TO COVER BOTH HANDS ."
Celebrity jeweler Eliantte, crafted the diamond rings, which and feature "CMG" on the top and "World Champions" on the side.