YG Drops New Song "Stop Snitchin"
Article By: Ashia Skye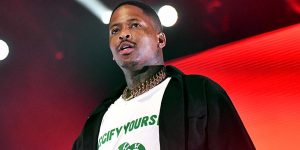 YG has released a fiery new track, entitled "Stop Snitchin", which he originally debuted during his Coachella performance on Sun., April 14.
As per the title, the song talks about people who cooperate with police to save themselves. Since he premiered the song at Coachella with an image of 6ix9ine projected onto the screen, many people suspect YG is talking about Tekashi on the song.