YBN Almighty Jay Drops "Let Me Breath" Track Addressing Recent Attack On Him
Article By: Ashia Skye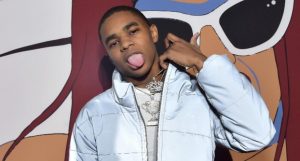 After being recently assaulted and robbed in New York City, YBN Almighty Jay has decided to speak on the matter through his music.
Jay dropped "Let Me Breathe," a new track addressing the media, being a father, and the recent robbery and assault that left his face cut open.
 "I guess it's time to wake 'em up, 'cause they been sleep on me/They say negative shit every time they speak on me/My momma scared to look me up, 'cause what she see on me/My face carved good, so I don't need to keep I.D. on me," Jay  raps. Check out the full track below.