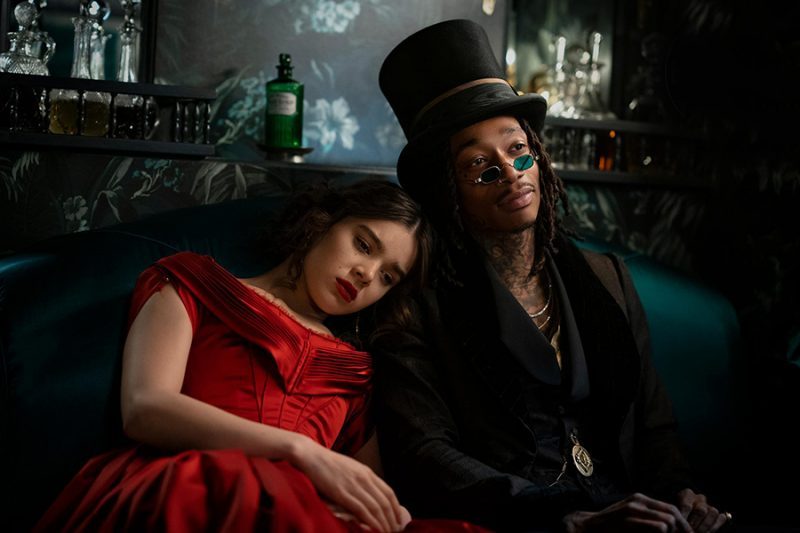 Wiz Khalifa has landed a role in an upcoming comedy series about poet Emily Dickinson. According to Entertainment Weekly, the Taylor Gang rapper will portray the personification of death in the Apple TV Plus show Dickinson.


"We literally put Wiz Khalifa on our tone board as this would be the dream, like he's the aesthetic we want Death to have and then somehow we magically got Wiz Khalifa, so that was incredible," series creator Alena Smith told EW.
She added, "I wanted Death to be the coolest guy in the world because Emily is in love with Death. Part of the story of the season is about her coming to a more realistic and mature understanding of Death, but where she begins is a kind of Goth worship of death. I just really wanted it to be someone that you would genuinely get excited to see."
Khalifa's co-star Hailee Steinfeld, who plays Emily Dickinson, also shared her excitement regarding his involvement in the show.
"I'm a huge fan of him in general, so the fact that we were able to get him to do the show was so exciting and he loved the idea of it," she told EW. "He read a bunch of it, and he was so into it."
She also noted, "He showed up unbelievably prepared. He's got the greatest sense of humor ever. It was just so fun to have that weird crossover as part of our show. It is very different and weird and interesting and exciting, and he is a major element in this show that makes it all of those things."
Dickinson is scheduled to premiere November 1 on Apple TV Plus.