Wiz Khalifa Cops New 3.4 Million Dollar Mansion In California
Article By: Ashia Skye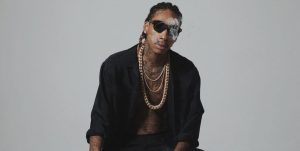 Wiz Khalifa is leveling up again. The Taylor Gang rapper just spent 3.4 million on a new mansion in Encino, California.
The brand new mansion is two stories, with four bedrooms, a theater, a 100-bottle wine bar, a waterfall island outside, a fireplace in the master bedroom and tons more. The mansion is also a "smart home," with a built-in cameras and an alarm system.
Seeing as how Wiz's 2015 hit "See You Again"  just got certified Diamond by the RIAA, celebrations are definitley in order. What better way to celebrate than with a new mansion?