Wale Joins Protest To Keep Go-Go Music Alive In Washington D.C.
Article By: Ashia Skye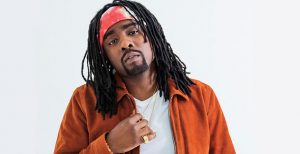 After major protests from the Shaw neighborhood in Washington D.C., go-go music is back on at a Metro PCS store. Recently the store-owner, Donald Campbell, was ordered to stop playing the go-go music he's been playing for 24 years—after a resident in an adjacent luxury apartment threatened to sue T-Mobile because of the noise.
Rapper Wale joined the #DontMuteDC protest movement on Tuesday, stating that he was "gravely upset" when he heard about the store being forced to stop playing go-go. He told ABC7 WJLA that go-go is the fabric of D.C.
"It made me the man I am today. It's part of my culture, it part of my life, it's part of my heritage," he said. "I'll never it let go and I will do whatever I can to keep that tradition alive with Chuck [Brown], [Little] Benny and all the greats that came before me—go-go or otherwise."