Ty Dolla $ign Previews New Song With J. Cole "Purple Emoji"
Article By: Ashia Skye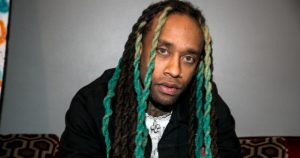 Ty Dolla $ign finally getting ready to release his new album, and he's starting off the rollout by releasinge his first single, which includes a feature from J. Cole.
Last nightTy posted a preview of his new song "Purple Emoji" featuring Cole on his Instagram. In the video, their song plays in the background while Ty and Cole are hanging out inside the studio. The track, which was produced by Aussie beatmaker MXXWLL, is set to drop next week.
"First song off my new album drops next week," Ty wrote in the caption. "My brada @realcoleworld and I came up with this jam a few months back in NYC and off top I knew it was the first one I wanted y'all to hear. It's called PURPLE EMOJI . Produced by my brada from down under @mxxwllmusic #teamdolla it's officially DOLLA$IGN $ZN again. ❤️"
https://www.instagram.com/p/BxgdPnlDLUr/?utm_source=ig_web_copy_link