The Game Cancels Canadian Tour After Being Denied Entry To The Country
Article By: Ashia Skye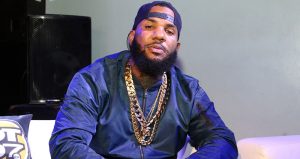 Unfortunatley rapper The Game had to cancel his upcoming Canadian tour, due to circumstances beyond his control. Apparently, the Canadian Government denied Games's application for a Temporary Resident Permit.
"Due to circumstances beyond the artist, management, agency and promoter's control, we regret to announce that "The Game's Canadian Tour 2019″ is canceled due to the Canadian Government denying the artist's TRP application to enter legally into our country," read the International Touring Agency's statement.
Thankfully, Game himself will not be held responsible for the cancellation, and fans will be abble to recieve ticket refunds at the point of purchase.
Check out the Canadian government's message to the Compton rapper below.