T.I. Will Star In New Thriller Movie "Caller 100"
Article By: Ashia Skye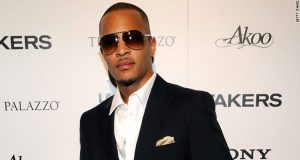 T.I. is about to add yet another pristine acting role to his résumé. The Hollywood Reporter reports that he will star in Caller 100, a new thriller directed by Matty Rich.
The new film takes inspiration from the 1971 movie Play Misty for Me starring Clint Eastwood. The plot centers around a popular radio personality and his chance encounter with a female listener. The director keeps the essence of the film showcasing the rapper after a 25-year sabbatical in which he moved to Paris and focused on developing games.