T.I. Compares His Music & Film Legacy To Tupac Shakur's
Article By: Ashia Skye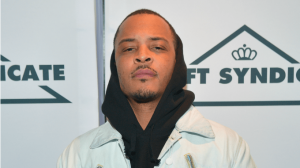 T.I. is without question one of the most versatile figures in entertainment. Tip recently compared his entertainment legacy to the legendary Tupac Shakur.
"When you get done buuuulshittin'… Riddle me this…. Who since 2Pac has maintained as much consistent diversity within music genres, businesses & other opportunities?" he wrote. "I'll wait…"
"I don't wanna say that I had any more of a contribution than anyone else, just because we all—as storytellers—put our lives to music and offered it to the world. The more we offered, the more they wanted. I think that was just as true for me as it was for anyone else," he said.
"So, I don't ever wanna say or ever think that I had any more of a contribution than anyone else. I think all of us—collectively —the community of hip-hop, the community of us all kinda put our lives on these songs, created these projects over time and used our life experiences," he continued. "And, you know, put slices of it in videos, or used our taste to comment on fashion pieces and did collaboration."
"Every last one of us that did something with a major corporation where people had not done business with hip-hop people in that corporation before," he added. "Each and every last one of us who done that did something to open the door for it being the biggest genre today." he finished.