Soulja Boy Challenged To $20,000,000 Fight By Youtuber Jake Paul
Article By: Ashia Skye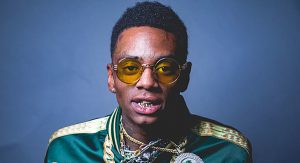 It looks like Soulja Boy's recent antics have caught the attention of YouTube star Jake Paul. Paul confirmed that he wants to get in the boxing ring with Big Soulja for $20 million.
"It's pretty serious," Paul expressed when asked about the fight. "I'm trying to fight him. I know it'll blow up. There's just a lot of controversy around him and I think love to see him get knocked out," Paul said. "I'm sure people want to see me get knocked out to so that's why I think it'll be a big fight."
The YouTuber seems sure that the fight will go down, and that he will  knock Soulja out.
Check out Jake Paul's  boxing challenge below.