Chloe Bailey Encourages Individuality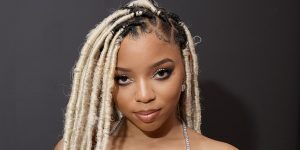 Chloe Bailey has done a great job of expressing herself individually despite society attempts to keep her in a box.
During an interview with In The Know, Chloe talked about how she feels when people try to compare her and her sister. She said there's no down sides to working with her and is happy to be able to express herself independently. Chloe is currently working on solo music while her sister Halle will be starring as Ariel in Disney's live-action adaption of The Little Mermaid. Her song, "Have Mercy" debuted at No. 28 on the Billboard Hot 100.