R. Kelly Is Officially Under Criminal Investigation In Chicago After "Surviving R. Kelly" Documentary
Article By: Ashia Skye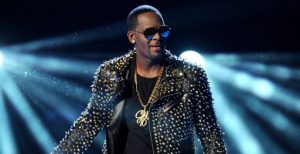 After a sea of bad publicity from Lifetime's Surviving R. Kelly docuseries, R. Kelly has ran into yet another problem. The R&B singer is now under criminal investigation due to allegations of sexual abuse.
According to  The Blast, a woman named Joycelyn Savage, who used to lived in an alleged sex cult in an R. Kelly's Georgia home, is in contact with the Fulton County D.A. in regards to the case. They are requesting that Savage to come in for questioning.
Georgia law enforcement has reached out to several women from the docuseries, including Asante McGee. In the documentary she recounts how she escaped from Kelly's Georgia home where she also lived as a member of an alleged sex cult.
Not many details have been released thus far, but stay tuned to Mp3waxx.com for updates.