Pusha T & Kanye West Sued Over Track On Pusha's Daytona Album
Article By: Ashia Skye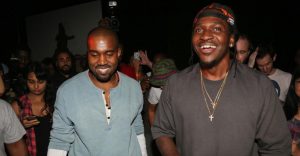 Kanye West and Pusha-T have been named as defendants in a new lawsuit due to an unauthorized sample that was used on Pusha's album Daytona.
FAME Enterprises Inc. has filed the lawsuit, alleging that Kanye sampled the 1960s song "I Can't Do Without You," performed by George Jackson on Fame Records on Push's Grammy-nominated LP. The suit was filed on May 24 in Colbert County Circuit Court in Alabama according to TimesDaily.
The suit claims Pusha-T's track uses, "repeated, unauthorized unlicensed samples" of the Jackson original.