Article By: Ashia Skye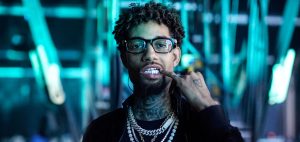 PNB Rock has just delivered his new project TrapStar Turnt PopStar, and on the project, he has unveiled "Middle Child," a track featuring late rapper XXXTentacion.
The new song is produced by DatKidChris and includes the two artists exchanging bars over a trappy beat. "So much cash in my jeans, Louis V., pocket wallet/Niggas hate, niggas bitches, niggas bitches, pocket watchin,'" XXX raps.
"Ooh, 30s out (Yeah), fuck you talkin' 'bout?" PNB Rock continues. "(Yeah)/Yeah, runnin' 'round the city, I swear/I'm lurking out (Lurking out)/Damn, buying shit, I'm off a percy now (Percy now)."