Patriots Owner Robert Kraft Wants Diddy To Buy An NFL Team
Article By: Ashia Skye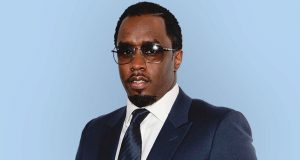 In past years, Diddy has expressed an interest indiscussed pursuing ownership of an NFL team. The mogul was actually among a team of investors looking to buy the Carolina Panthers at one point. Though the Panthers deal fell through, Diddy now has the support of someone who already owns an NFL team. Just before the 2019 Super Bowl in Atlanta, TMZ chatted with New England Patriots owner Robert Kraft, asking him if he thought Diddy will ever become an NFL Team owner. Kraft responded in support of Diddy.
"I hope so. I'm a big fan of his," he replied.
 TMZ later talked with Diddy, and asked about the possibility of ownership. He replied, "It's time. It's definitely time."
Check out Robert Kraft and Diddy's thought on team ownership below.