NYPD Commander Allegedly Tells His Officers To "Shoot 50 Cent On Sight"
Article By: Ashia Skye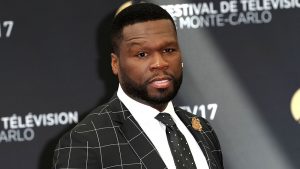 A New York City Police Department commander is under investigation for allegedly threatening 50 Cent's life. The New York Daily News reports that Deputy Inspector Emanuel Gonzalez told his officers to "shoot him on sight."
Gonzales allegedly made the remark during roll call at the 72nd Precinct stationhouse, before 50's planned to attend an NYPD-sanctioned boxing match.
"The inspector just said that at roll call,"said a source close to the case. "I'm like WTF."
"The incident is under internal review," a department spokesman said.