Article By: Ashia Skye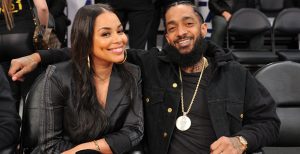 After TMZ posted a story alleging that Nipsey Hussle and Lauren London are engaged, Nip took some time out to clear up the rumors.
Yesterday, TMZ posted photos of Nip and Lauren taking beautiful couple's photos on a residential street in Los Angeles. In the photos Nipsey sports an all-white suit, while Lauren is dressed in a stunnning white gown.
A representative told the gossip site that Nipsey and London were not engaged, but sources at the shoot insisted they were. Nip hopped on Twitter to clear up the confusion once and for all.
"IT AINT A Engagement Shoot..It's a @GQMagazine Shoot w My Girl," he wrote. Check out the tweet below.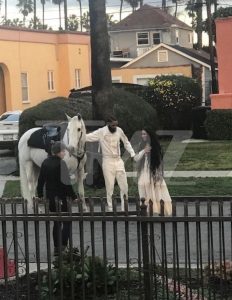 IT AINT A Engagement Shoot.. It's a @GQMagazine Shoot w My Girl https://t.co/z8KDG5stJl

— THA GREAT (@NipseyHussle) January 14, 2019