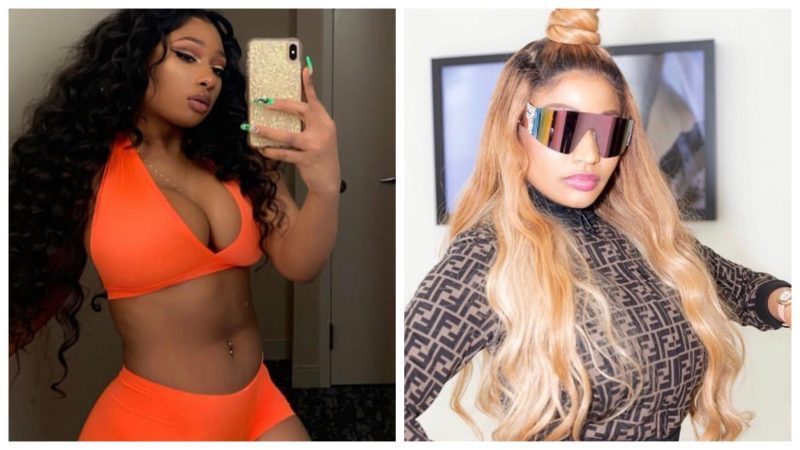 Nicki Minaj and Megan Thee Stallion surprised their fans by going live on Instagram. It was all positive vibes, as the ladies celebrated each other and even discussed a potential collaboration during the candid conversation.
Minaj revealed that her "Plan A" was acting before she turned to music. Meg then shared her love for Minaj's Beam Me Up Scotty mixtape track "Slumber Party" before twerking to it while they both rapped along.
"Stop playing with Nicki Minaj like she ain't the motherfu**in' GOAT!" said Meg.
During the 15-minute session, they discussed Minaj's #MegatronChallenge and Meg said she's dropping her "Hot Girl Summer" single soon, inspired by her popular motto. "We finally giving them a hot girls summer song," she said.
She also joked about Nicki being too "busy" to jump on the track, which features Ty Dolla $ign.
Meg is about to start recording her album and wants to collaborate with Nicki. "We need the Queen," she said.
The Queen then shared her advice for Meg as she readies her debut. "Don't overthink it and don't beat yourself up," she said. "All the times when I be working on albums, I be stressing myself the f**k out and then when I just kind of let my hair down, so to speak, for like freestyles and stuff, that's what they love."
They ended by making plans to meet up in Los Angeles. "Don't run from me, friend," said Meg, while Nicki thanked her for her support.