Megan Thee Stallion Responds To Trey Songz Shooting His Shot
Article By: Ashia Skye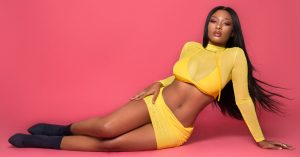 It looks like Megan Thee Stallion has caught Trey Songz's eye. After seeing the video for Meg's song "Big Ole Freak," Trigga shared his thoughts on Twitter.
"Big Ol Freak make me wanna knock the stallion head off for the culture," Trey tweeted. Megan soon responded with some thoughts of her own.
"Somebody tell Trigga he can't handle me … " She wrote with laughing emojis. She followed up by retweeting some fans who agreed with her sentiments.
https://www.instagram.com/p/BvjjeVoBQj0/?utm_source=ig_web_copy_link