Meek Mill Talks About The Dangers Of Returning To His Old Neighborhood
Article By: Ashia Skye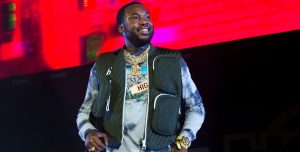 Mainstream rappers often return to their old neighborhoods after obtaining fame and fortune, and it is not always met with warmth and reception. Meek Mill recently expressed what he thinks can happen to him if he frequented his old neighborhood in Philly.
During an #AskMeek session on the rapper answered a question about returning to his own hood.
"U be parnoid wen u go back 2 yo hood? Or u feel u done earned yo respect and ain't no nigga goin try it?" one person asked.
Meek responded candidly. "I stay on my toes I know they will kill me in the hood," he said. "It's no morals involved with these streets …. most importantly I stay away from them."