Meek Mill Drops Trailer For Amazon Documentary Series "#FreeMeek"
Article By: Ashia Skye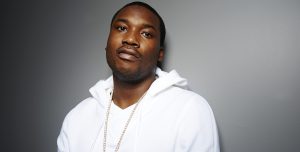 Meek Mill and Amazon are giving viewers a sneak peak of their upcoming documentary series Free Meek. The collaborating entities released a teaser for the six-part docu-series executive produced by JAY-Z online.
"Free Meek is an upcoming documentary series that will follow Meek and his fight for exoneration while exposing flaws in the criminal justice system," reads a synopsis for the series.
"In collaboration with Meek and executive producers Shawn Carter, Eli Holzman, Aaron Saidman, Paul and Isaac Solotaroff, and produced by Roc Nation and The Intellectual Property Corporation (IPC), the series will give viewers unprecedented access to the star's life, career, and criminal justice odyssey, while demonstrating the negative effects long tail probation is having on urban communities of color."
check out the trailer below.