Meek Mill Announces New "Dreamchasers" Album
Article By: Ashia Skye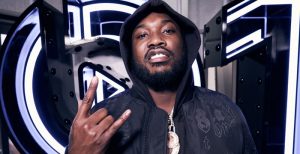 Fresh off the success of his Championships album, Meek Mill is back in the studio and gearing up for his next release. The Philly rapper has announced his plan to release another edition to his Dreamchasers series.
"Back in the Stu?" he captioned an Instagram photo of him in the studio. "Be ready Dreamchasers album coming immediately!!!"
Meek started the Dreamchasers mixtape series in 2011, and the the last entry to date, came out in 2016.
All previous Dreamchasers installments were mixtapes, but Meek referred to the new one as an album. If the new project is truly an album, it will be the fifth entry in the series and also the fifth album of his career.
https://www.instagram.com/p/BtFirlIHKMX/?utm_source=ig_web_copy_link