Lil Yachty & Lil Baby Hit The Studio To Cook Up New Music
Article By: Ashia Skye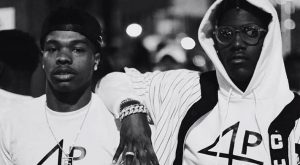 Quality Control labelmates Lil Yachty and Lil Baby are cooking up new music yet again. Yachty recently a short recap of the two rappers in the studio working on new tracks. In the video, thee two rappers vibe while their song plays in the background.
"New crib with mauve floors, Rolls Royce trucks and Aventadors/I'm about the beef game, the carnivores," Yachty raps. "My bitch bad as hell, look like she fell straight out of heaven/I've been rocking diamonds around my neck since I was seven." Yachty delivers.
Check out the two rappers in the studio below.