Article By: Ashia Skye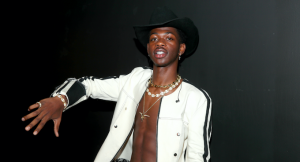 Lil Nas X was the definition of a starving artist before his song "Old Town Road" hit the top of the charts. Lil Nas revealed his former financial status in an interview with Nardwuar.
When Nardwuar asked Nas if it was true that he only had $5.62 in his Wells Fargo bank account before making it big , Nas X quickly confirmed.
"That's me. I'm not with them anymore, but shout outs to Wells Fargo, for making me broke," he said.
 "I spread it out," he explained. "I would get like, some Now or Laters every now and again and promote on Twitter."