Lil Kim Set To Drop First New Album In 14 Years
Article By: Ashia Skye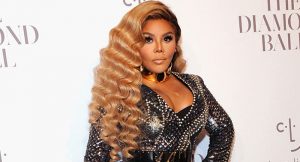 Lil Kim is back. After dropping songs like "Nasty One" and "Go Awff," Kim hhas announced she will drop her first studio album in over 14 years.
Last night the raper put up an Instagram that included two announcements. She revealed her video for "Go Awff" drops this Friday and her fifth studio album, 9, drops on May 17.
"Drip Too Hard 💧 | 💄My boo @beatbytwiggy 💇🏽‍♀️ @danteblandshaw 👖@shanejustin | "Go Awff" Video out Friday 🎥 | New Album "9" drops May 17th 💿 #goawff," Kim wrote in her caption.
https://www.instagram.com/p/BvdNHZgJ1pE/?utm_source=ig_web_copy_link