Lil Baby Released From Jail After Getting Arrested For Reckless Driving
Article By: Ashia Skye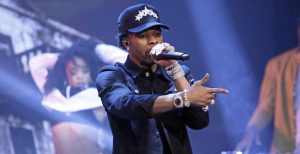 Lil Baby has finally been released from jail after being arrested for reckless driving last night (Feb. 7).
As soon as he was free, Baby took to Instagram to post that he was out and share some quick thoughts on good and bad police.
"Fuck The Police Who Be On That Bullshit," Lil Baby said in his caption. "Shoutout To The Ones Who Get You Thru The Process ASAP ….. 💨"
Check out Lil Baby's about the police below.
https://www.instagram.com/p/Btmv9Qkn9XQ/?utm_source=ig_web_copy_link