Lauryn Hill Set to Drop Her First Solo Single After Five Years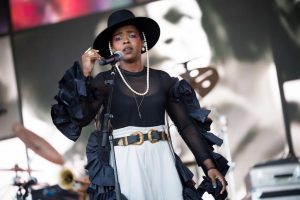 Former Refugee singer, Lauryn Hill will appear on the motion-picture soundtrack to the upcoming Bonnie and Clyde-inspired film,
Queen & Slim. Queen & Slim's
soundtrack will also feature new music by Vince Staples, Lil Baby, and Megan Thee Stallion. Lauryn Hill's new song follows her 2014 release, 'Black Rage (Sketch)'. Even though this is her first solo track in five years, Lauryn's official return to Hip Hop was a guest feature on Pusha T's new song, 'Coming Home'.
Queen & Slim
is scheduled to hit theaters worldwide November 27.