Kim Kardashian And Kanye West Reveal The Gender Of Their New Baby
Article By: Ashia Skye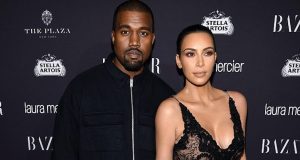 Shortly after announce she has a new baby on the way Kim Kardashian-West has confirmed that she and husband Kanye West are expecting ababy boy via surrogate.
Yesterday Kim appeared on Bravo's Watch What Happens Live With Andy Cohen and shared the good news. During the show, the host asked if Kanye and Kim were working on their next child. Kim proceeded to confirm the rumors and confirmed that the baby is indeed a boy, who will be here "soon."
"I got drunk at our Christmas party and told people and I can't remember who I told," she explained.