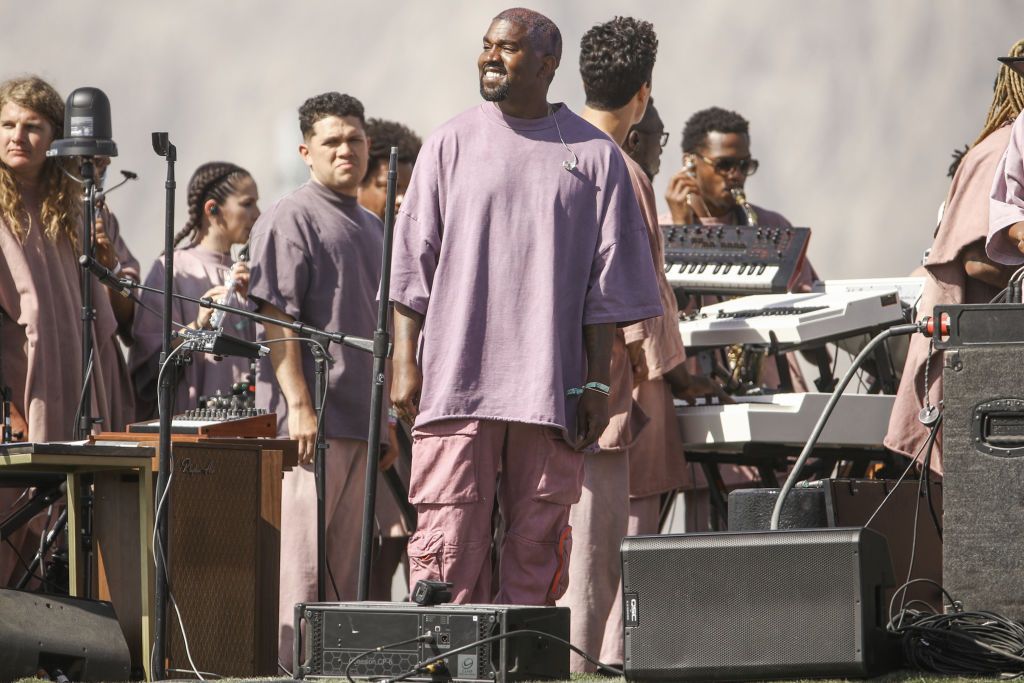 As history as shown, Kanye West takes his fashion ventures quite seriously–now he is trying to corner the market on spiritual hobo attire.
Yep, Kanye is going all the way legit as he is reportedly looking to trademark his Sunday Service clothing line.
Despite some push back Kanye experienced while attempting to sell (astronomically priced) Sunday Service merch at Coachella.