Kanye West Hires Full Choir To Sing For "College Dropout" 15th Anniversary
Article By: Ashia Skye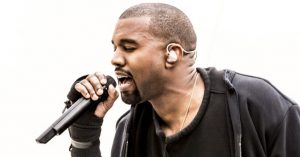 Kanye West recently celebrated the 15th anniversary of his debut album The College Dropout, and he decided to bring in some help for the celebration. Ye held a special edition of "Sunday Sessions" with a full gospel choir and an orchestra to sing songs from the album.
The choir angellically vocalized "Jesus Walks", the breakout track that propelled Kanye to superstardom.
Check out the choir and orchestra performing Kanye West's "Jesus Walks" below.
Jesus Walks today at Sunday Service #CollegeDropOut15 pic.twitter.com/pd0j01UQZc

— Kim Kardashian West (@KimKardashian) February 10, 2019