Kanye West Facing $600,000 Lawsuit Over Yeezy Fabric Order
Article By: Ashia Skye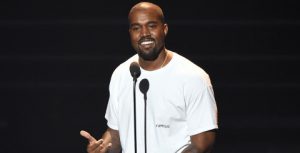 Kanye West is having some legal trouble regarding his Yeezy sneaker line. A Japanese knitted fabric supplier is suing the rapper after accusing him of not paying for a large order of fleece for his Yeezy sneakers.
The fabric supplier, Toki Sen-I Co., is suing Kanye and his company Yeezy Apparel, LLC, for placing the large order in June 2018, and then failing to pay. The company's usual procedure is to ask for a down payment before they begin production. However, since Ye and the company had a good business relationship they allowed him to place the order without one.
Kanye allegedly came back later and told them he would no longer need the fabric. Unfortunately, Toki Sen already manufactured the fleece by that time, and Ye owed $624,051 for the work. They allegedly offered Kanye numerous payment plans, but to no avail.
Toki Sen also claims that Kanye created Yeezy Apparel as a fake company, to trick them and avoid paying the company the money they deserve.