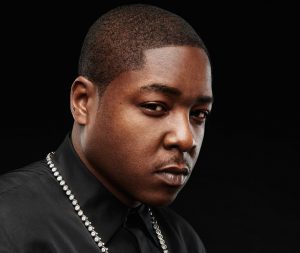 Jadakiss plans to drop his new album,
Ignatius,
 this Friday, February 28. 
Ignatius 
will be Jada's first studio album since 2015's 
Top 5 Dead Or Alive
. The Def Jam rapper's upcoming LP is named after and inspired by "Icepick" Jackson, a Ruff Ryders producer/A&R who passed away after battling cancer in 2017. "Hunting Season," a single off 
Ignatius 
featuring Pusha T, was released last Friday and quickly pulled from streaming sites following the untimely shooting death of rising 20-year old rapper Pop Smoke in California after being shot by masked gunmen in his home. "Hunting Season" contained visual imagery depicting similar hypothetical subject themes which ultimately led to the passing of Pop Smoke.  It is currently unclear whether the "Hunting Season" removal is permanent or temporary, and if the track will still be featured on 
Ignatius.