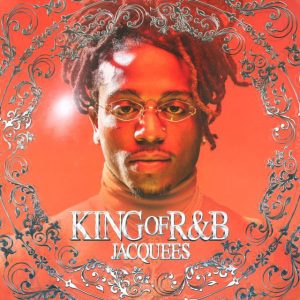 Jacquees has officially lost his damn mind!! Revealing what seems to be an upcoming album cover…  entitled "King Of R&B". OK SIR!!! Apparently his fans weren't too impressed and neither are we!! The album cover riled his fans up while fueling some very interesting chatter on all social media platforms.
November 8, 2019…👑 pic.twitter.com/WH0irKAnLV

— Jacquees (@Jacquees) November 5, 2019
Clearly he's convinced and 100% serious about holding the R&B crown. I must say.. in the words of Dababy "that n*gga gotta be kidding…" HE NEEDS TO GROW UP!!  However, the album drops this Friday, November 8th.  Twitter dragged Quees!! And it's hilarious!!! Take a look below!!
The fact that Jacquees named his album The King of R&B pic.twitter.com/Dy2Evde4uK

— Terra💜🇧🇿 (@prettyplus_shay) November 5, 2019
king of *KARAOKE* pic.twitter.com/bWaizRwclg

— . (@im_babbyy) November 5, 2019
Anyone else see kings Hawaiian pic.twitter.com/ayUNrjtpZ8

— Brittany❤ (@Thumb_MyTweets) November 5, 2019