J. Prince Gets YBN Almighty Jay's Chain Back After Attack/Robbery
Article By: Ashia Skye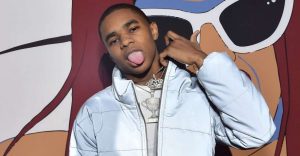 J Prince has successfully retrieved YBN Almighty Jay's chain back from the rapper's alleged attackers/robbers. 
The Rap-A-Lot Records founder announced via Instagram account, that he did indeed get the diamond-encrusted jewelry back that was stolen from Jay in a brutal attack on March 8 in New York.
Prince dropped a photo of himself holding the piece with his crew alongside French Montana and Hasan "Hocus 45th" Harris. For the caption, he thanked French and Hocus for their support.