Irv Gotti Reveals A New TV Series About Murder Inc. Is Coming Soon
Article By: Ashia Skye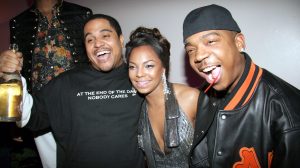 Irv Gotti has decided to take his executive producing to the next level yet again. The mogul recently announced plans for another tv show he is in the process of creating.
"Murder Inc!!," wrote Gotti, "Everything will be told. The good. The bad. Everything. With my Murder Inc TV Series. I'm taking my time. Cause it has to be perfect. But for sure. It's coming!! #murderinctvseries#visionaryideas"
Though there is no set reease date yet, after the success of Gotti's BET series Tales, fans are defintely looking forward to a new show from the hip-hop legend.