Yo Gotti Adds Mozzy To CMG Roster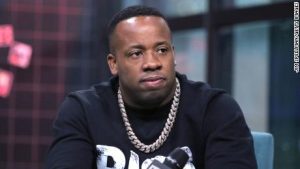 Yo Gotti held a press conference yesterday (February 10) to announce the signing of Mozzy to CMG among other things.
The addition of Mozzy to the CMG roster brings an artist from the West Coast to the label. Mozzy expressed he is ready to get to work and announced the release of his new single "Real Ones" featuring Roddy Ricch. Yo Gotti also released the video for his song "Giving Back." He said it is his favorite record on Side A of his new double album, CM10: Free Game. During the press conference, Yo Gotti also announced a joint project from 42 Dugg & EST Gee to release next week (February 18th). Blac Youngsta also just released a new single "Threat" which features 42 Dugg. Also, BlocBoy JB "Bacc 2 Da Bloc" is currently out now. Looks like Yo Gotti is hard at work.