Ye's Donda Academy Basketball Team Graces Cover of Slam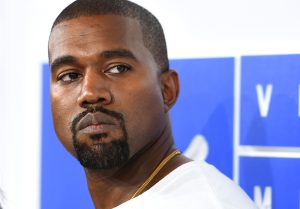 Ye joined the basketball team from his Donda Academy for a cover story in Slam Magazine where players talk about the program and their careers.
There has been a lot of speculation about the team and players have had to deal with negative sentiments from onlookers. Many of the students left their previous schools to play for Donda Academy in hopes for future success. The vice principal and athletic director, Shayla Scott, says the academy is only in the infancy stage and will be building an even better future for years thanks in part to support from Ye, the players and their parents. The team wears custom jerseys made by Balenciaga along with Yeezy 500s. They live together in luxury apartments and use an online curriculum approved by the NCAA known as K12 Private Academy. An added benefit to being a member of the team is they get access to Ye himself from time to time. Check out SLAM to learn more about the players and the program.