Dr. Dre Hopes To Open Doors For Hip Hop With Halftime Show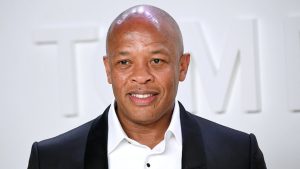 Dr. Dre is hoping to open doors for Hip Hop with his Super Bowl Halftime Show performance this weekend.
This year's Super Bowl Halftime Show will feature Dr. Dre performing with Snoop Dogg, Mary J. Blige, Eminem and Kendrick Lamar. The producer said it is long overdue for a Hip Hop act to perform the Halftime Show. "We're going to open more doors for Hip Hop artists in the future and [make] sure that the NFL understands that this is what it should have been long ago," Dre said. "We're going to show exactly how professional we can be, how dope we can be on stage and how exciting we're going to be to the fans." Snoop also showed gratitude to the NFL and addressed Hip Hop critics by saying "we're here now and there ain't nothing you can do about it." The big game is this Sunday (February 13). The Cincinnati Bengals will face the Los Angeles Rams.