Blue Ivy Carter Was The Highlight Of An NFL Game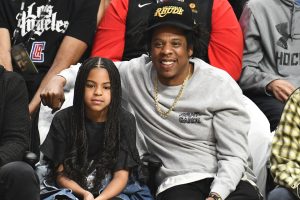 Jay-Z's daughter, Blue Ivy Carter, had Twitter in a frenzy after attending an NFL game with her dad on MLK Day.
Twitter lit up to praise Blue for her fashion sense and overall cool factor. Some people tweeted jokes that she was the "Supreme Carter." Seated next to her dad, Blue was spotted in a graphic t-shirt, snap back, clear-framed glasses and a lot of gold.