French Montana Believes Kanye West's New Album Will "Change The World"
Article By: Ashia Skye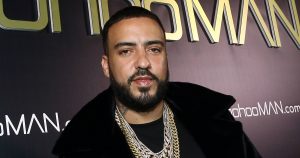 During a recent interview on Beats 1 Radio French Montana discussed a variety of subjects, including Kanye West's upcoming album.
'Ye's next body of work will be incredibly impactful."
"He's working on something that's so crazy," French said when asked about the project. "I think he's working on something bigger than music. When I went to go see him, he showed me something that was so crazy. But, that's what make people like him stand out, because he always think outside the box … really outside the box.
"Shout out to Kanye. No, but definitely he's special, man. He's special … I feel like he's going to touch something that's going to change everybody's life."