Fat Joe Gives Candid Thoughts on Tekashi 6ix9ine's Federal Charges
Article By: Ashia Skye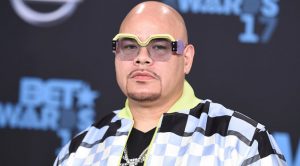 Fat Joe appeared on Power 105.1's The Angie Martinez Show on Wednesday (March 13), and he dedided to give his unfilltered thoughts on the Tekashi 6ix9ine federal  racketeering situation. The Bronx rapper plainly stated he had himself from 6ix9ine for cooperating with the feds in his racketeering case.
"I thought he was a nice guy, and now he can't be my friend, he can't come around me ever again," said Joe. "Those are rules. He crossed that line. I'm keeping it a buck, I pray for people who cross that line — when they talk to the police and they snitch, I pray for them."
"Yo, we can't be cool, you over there…please stay away from me," he continued. "I'd die before you see me in the picture with Tekashi 6ix9ine." Check out the interview below.