Article By: Ashia Skye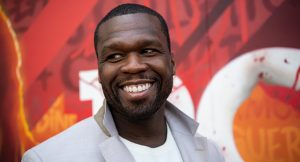 50 Cent has some pretty loving fans. The rapper/producer/actor got gifted with thousands of dollars worth of liquor for his birthday recently.
50 went to Rockwell nightclub in Miami Beach to celebrate his 44th birthday. After his 2 a.m., arrival 50 was presented with a birthday gift from, which was at least $10,000 worth of alcohol.
"He enjoyed the gift," said the source. "He was dancing and partying when the parade arrived and seemed extremely happy all night long."