Drake Spends $400,000 On Diamond Encrusted IPhone Case
Article By: Ashia Skye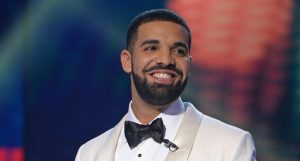 Its no secret that Drake has some preetty lavish spending habits, and he's just made another big purchase. The Canadian native just dropped $400,000 on new iPhone case, flooded with diamonds. jewler Jason Arasheben revealed that Drake put the order in for the icy case as soon as the new iPhone dropped.
"As soon as the new iPhone came out Drake reached out to me wanting to create something epic to add to his collection of jewels," Arasheben said.
The 18k white-gold case contains over 80 carats in illuminating white and blue diamonds with a white-gold OVO owl logo with two large diamonds for eyes in the middle.
Check out the fancy new $400,000 iPhone case below.