Drake Receives Backlash From Fans For Completely Switching Up Tour Schedule
Article By: Ashia Skye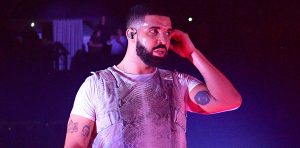 Drake has been receiving a lot of backlash from his fans in the Netherlands. On Monday it was revealed that the Toronto rapper canceled his April 23 show.
Also, not only was the April 23 date nixed, but he also rescheduled the April 25 and April 26 dates and moved them to April 15 and 16.
Many people took to Twitter to vent their frustrations. Many people claimed they already booked non-refundable hotel reservations and flights and now, with the cancelation, they are out of luck.
"I Spent all my savings to see @Drake's concert in Amsterdam. Bought non refundable flight tickets and accommodation. Today he cancels the show. Fuck you Drake, you don't respect your fans," wrote one fan.
Another fan tweeted, "The best day of my life was supposed to be at the @Drake concert in Amsterdam & it just got moved..WHY DO BAD THINGS HAPPEN TO GOOD PEOPLE. I am heart broken & the rest of my life is now cancelled bye."