Drake, Kendrick Lamar, & Childish Gambino Decline Invites To Perform At 2019 Grammys
Article By: Ashia Skye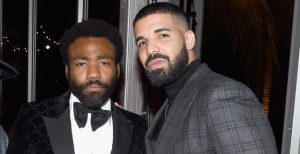 The  2019 Grammy Awards take place in Los Angeles this Sunday (Feb. 10) and the academy has some big performers lined up. Artists like Cardi B, Travis Scott and Post Malone will take the stage, but three major performers have declined to perform.
According to  The New York Times superstars Drake, Kendrick Lamar and Childish Gambino all said no their invitation to perform.
In the past few years, turmoil btween the hip-hop community and the Grammy organizers has been thick. This stems from the awards show committee's constant snubbbing of rappers for wins. Neither Drake, nor Kendrick or Childish has commented on the matter, but fans suspect this is the reason.
The 2019 Grammy Awards will air live from Los Angeles on Sunday (Feb. 10) at 8 p.m. on CBS.