DMX Will Star In New Slasher Film "Chronicle Of A Serial Killer"
Article By: Ashia Skye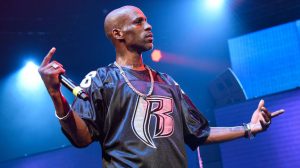 According to IMDB, DMX is coming back to the big screen. The rap legend has signed on to star in Chronicle of a Serial Killer alongside Tara Reid and Brenden Sexton. The new movie documents the life of Henry Brolin (Sexton).Henry is a serial killer who targets women he believes may turn out to be like his mother. DMX will be play Detective White, one of the lead detectives that try to takeBrolin down by any means.