DJ Khaled Joins Will Smith & Martin Lawrence In "Bad Boys For Life" Movie
Article By: Ashia Skye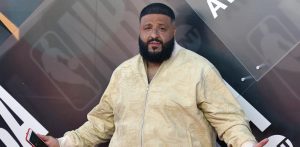 DJ Khaled has decided to get some more acting roles on his resume in 2019. The Florida native has just joined Will Smith and Martin Lawrence in the upcoming film Bad Boys For Life.
Yesterday, Khaled took to Twitter to announce that he would be joining the production.
"Blessed to announce that I will be joining @willsmith and @realmartymar in the cast of @BadBoys #BadBoysForLife movie," Khaled wrote in the since-deleted tweet. "May I remind you, it's only Jan 15th, 2019. Y'all have no idea what's coming. I'm coming for the Oscars!! God Is The Greatest!!!"
Bad Boys for Life hits theaters January 17, 2020.