Diddy Confesses To Feeling Like He "Played Himself" By Not Marrying Kim Porter
Article By: Ashia Skye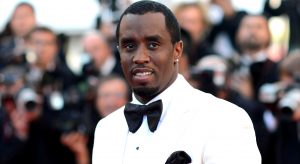 The loss of his ex-lover Kim Porter has been particularly hard on Diddy. While he was dealing with a breakup from his ex Cassie, Diddy had to face the untimely death of Kim, who died of pneumonia in her sleep.
Diddy recently took to Instagram to mourn his loss by posting a throwback photo of he and Porter with the  "SMH." When a user brought up the fact that Diddy didn't marry Porter while she was alive, Diddy replied agreeing with the user.
"I know. Played myself smh," Diddy responded to Instagram user @ochendu_travel_collections. Check out the exchange below.